Forrest Griffin and Matt Parrino break down the UFC rankings after an eventful UFC 205 at Madison Square Garden.
Conor McGregor reigning at the top of two divisions as champion, has also moved up the pound for pound UFC rankings to the #2 spot. Long time flyweight champion Demetrious "Mighty Mouse" Johnson stills holds the top spot, with former UFC LightHeavyWeight Champion Jon Jones being removed from consideration due to his ban for violating USADA's guidelines.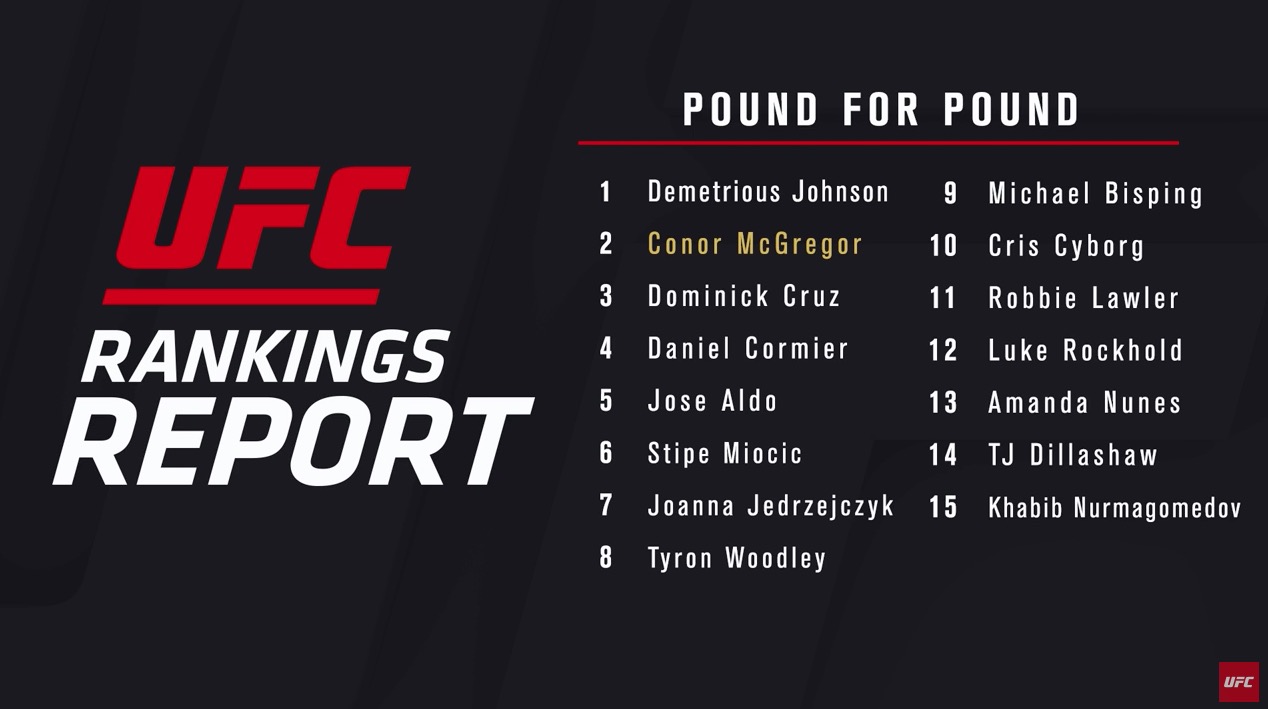 Here you can see the top 15 pound for pound rankings. Who would you have as your top 10 fighters?